<![if !vml]>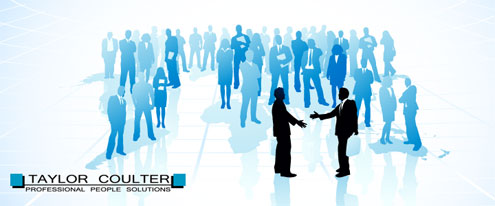 <![endif]>
Welcome to Taylor Coulter
Taylor Coulter is a privately owned, independent supplier of professional IT skills and resources to the Australian public and private sectors. Since our establishment in 2007, Taylor Coulter has built a foundation of core values that help us develop & maintain successful business partnerships.  In 2010, we have extended our operation to Hong Kong with these same values in mind.  Our expertise, integrity, accessibility, flexibility & accountability are the essence of our business, designed to promote and foster key strategic partnerships.
Our agility enables us to adapt and integrate with your infrastructure and tailor our services to best meet your requirements. In its short existence Taylor Coulter has already grown an impressive client base Australasia wide and across multiple industry sectors.
At Taylor Coulter we are focused on meeting the needs of our corporate clients whilst building an environment that embraces learning & development for our ICT candidates. Our Directors Trevor Taylor and Penny Coulter are industry experts who are committed to industry best practices. They have both formed key relationships with a number of industry associations such as the Australian Information Industry Association (AIIA), the Australian Computer Society, and the Federal and State Government in addressing Australia's ICT Skills shortage, and encouraging more women and young people into the ICT sector. These contacts and networks ensure that the Directors are at the forefront of breaking industry news.  Both directors remain entrenched in the business activities, and continue to take a day to day hands on approach.
Furthermore, our Directors have extensive experience in implementing large scale master vendor and consolidated payroll solutions with organisations such as Citigroup and Unisys Australia Ltd. The skills and experience gained in these initiatives will ensure Taylor Coulter provides a seamless and enjoyable journey for your organisation throughout implementation.
Taylor Coulter is an ideal business partner for your organization as we value customer service as our highest priority and work in uniquely strategic and proactive manner by accurately investing in innovative ICT recruitment solutions.