Join us
At Taylor Coulter we are always on the lookout for talented professionals to join our in-house recruitment team. With a strong organisational culture and a high level of ethics in our business dealings, this is a career opportunity that will see you earn competitive remuneration, enjoy a convivial team atmosphere, work in beautiful offices with the latest technologies, and undertake a high level of training, both interpersonal and technical.

If you would like to talk in confidence about the possibility of joining our team, please call our office on (852) 2528 6900, or email your resume to enquiries@taylorcoulter.com.hk.
<![if !vml]>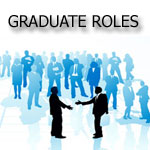 <![endif]>
Taylor Coulter particularly welcomes resumes from bright, enthusiastic graduates looking to start their career in the recruitment industry. Ideally we are looking for graduates with a high level of technical understanding and the ability to communicate at all levels.

You will join our small team of professionals, in a role which will provide plenty of variety. You will immediately be involved, first-hand, in all aspects of the recruitment lifecycle including:

Resourcing
Sourcing, screening, interviewing and preparing suitably experienced candidates

Providing regular and clear feedback to clients and candidates

Candidate and Contractor care

Maintaining regular candidate contact keeping them informed of progress in all applications

Engaging with, and looking after contractors, including performance management

Hosting social occasions
Essentially you will be flexible and willing to learn, you will enjoy working with people directly and over the phone. Any previous experience in customer service or sales will be preferred, as will an ability to pick things up quickly. There are administrative tasks required but you will have balance in your work day between hands-on recruitment tasks and general administration. Suitable candidates must be able to work autonomously, will enjoy a level of responsibility and can react quickly to situations. We are looking for a positive people-person, a real team player who is focused on offering a high level of customer care. In return we offer great offices in the heart of Hong Kong, a warm collaborative environment, and great earnings potential. We have a strong culture of service quality and ethics, and will nurture you with lots of training. For more information, contact us on enquiries@taylorcoulter.com.hk, or call (852) 2528 6900.